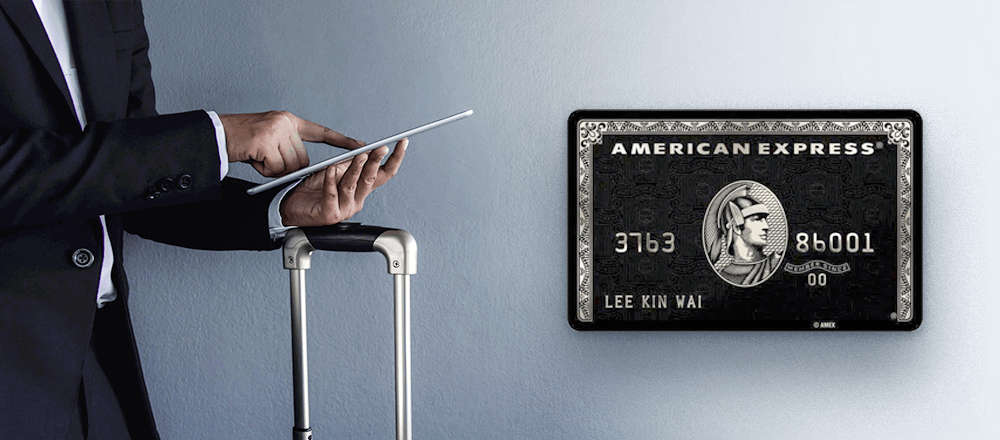 Black American Express Credit Cards: Legends Come to Life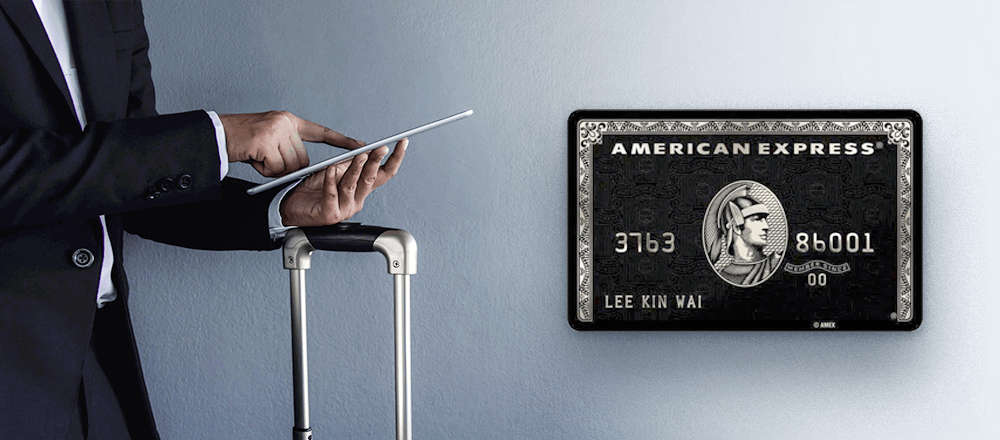 How would you like to own a credit card that you can use to buy anything you want? Imagine a credit card so powerful that you can wave it around like a magic wand to purchase anything from a jet plane to a jar of sand from the Dead Sea. Such is the power of the almost-mythical black American Express credit cards—a staple of the super rich and famous and coveted by the average folk.
The Centurion Card, most commonly known as the black American Express credit card, is AmEx's most exclusive credit card. It provides a range of ultra-exclusive privileges that make it extremely appealing to the upper 1 percent. There are supposedly fewer than 10,000 black American Express credit cards issued worldwide. You simply can't get more prestigious than that!
Urban Legend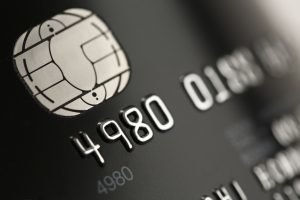 This legendary credit card's origin is as dark and mysterious as the card itself. A rumor back in the 1980's circulated about the existence of a black-colored credit card with unlimited purchasing power designed for the exclusive use of celebrities and dignitaries. These black-colored credit cards supposedly granted after-hours access to most high-end stores, as well as a virtually bottomless credit limit and a score of other perks that seemed too good to be true for most consumers.
Although some people still insist that these cards already existed back then, there is actually no conclusive proof that the black credit card was already in use during that time. Whether or not there is truth in the story, the ever-enterprising American Express company capitalized on the free publicity provided by the rumors, and sometime in 1999, they officially launched the black American Express credit card as we know it today.
Take Notice
Little is known about the current crop of AMEX black credit cards. Although it's listed on the American Express website, the company couldn't be even vaguer. Apart being not well-known this veil of mystery just makes this legendary credit card even more appealing.
These black credit cards are said to be made of pure titanium. This is probably its most appealing feature. Naturally, they have quite a hefty weight on them and can even set off metal detectors!
Being made of metal, the magnetic strip apparently does not work with normal, run-of-the-mill credit card scanners. Of course, high-end shops and boutiques have the facilities to accommodate these special credit cards. Smaller shops, however, require the card numbers to be keyed-in manually.
With all these distinguishing features, these Black American Express credit cards are in no way obscure and are, indeed, designed for people to sit up and take notice the moment it is produced.
How to Get One
While most credit card companies relentlessly pursue you to apply for one of their credit cards, American Express does the complete opposite for these distinguished credit cards. These are so exclusive that you just can't walk in and apply for one. Instead, you need a very special invitation just to be considered for one.
In order to get an invite, you need to be an American Express cardholder with an excellent credit standing. Not only that, you must charge an average of $250,000 a year to qualify. And although unspoken, obvious wealth and a known reputation will likely get your name on the list.
The black American Express credit cards also charge a gargantuan annual fee. When it started, the annual fee was at $1,000, but this has since increased to a whopping $2,500. This is enough to put it well out of reach of the normal consumer.
Other Benefits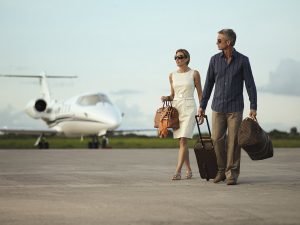 The black American Express credit card comes with a personal concierge (complete with a direct and exclusive phone number and email address) dedicated to doing the cardholder's bidding—as long as it is legal, of course. The personal concierge has been known to make travel arrangements and even perform miracles like finding elusive tickets to sold-out events at very short notice. As if that doesn't impress you enough, these cards also provide a host of exclusive privileges, like complimentary airline tickets on transAtlantic flights for a companion, personal shoppers at high-end shops like Saks Fifth Avenue and Gucci (to name a few), and a complimentary suite in any Mandarin Oriental hotel worldwide every year.
Indeed, with the AMEX black credit card, all you ever need to think about is what you should buy today.
More ineCommerce & LifeStyle