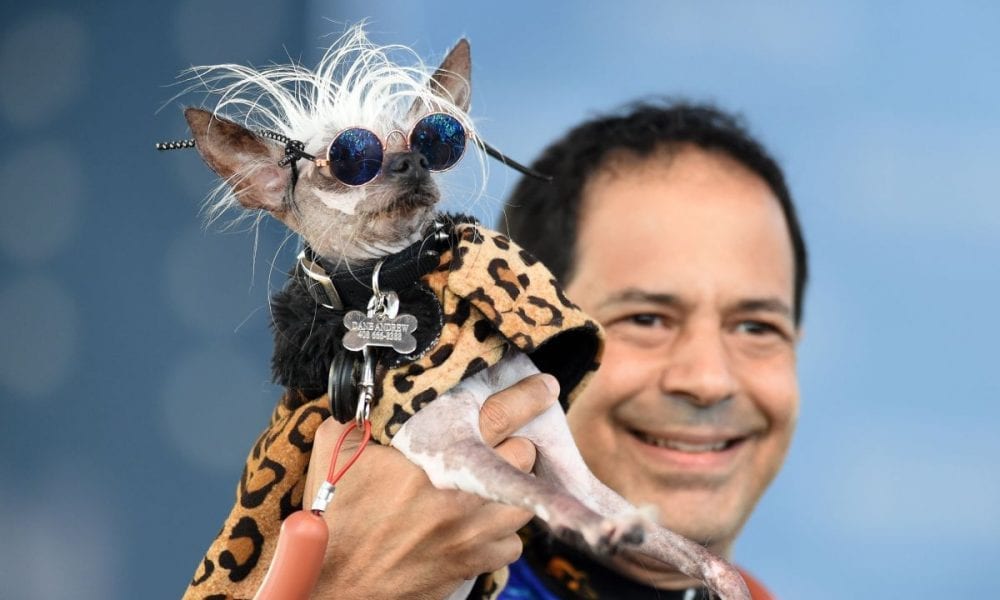 These Dogs were Voted 'Least Good Looking' but We Love Them Anyway!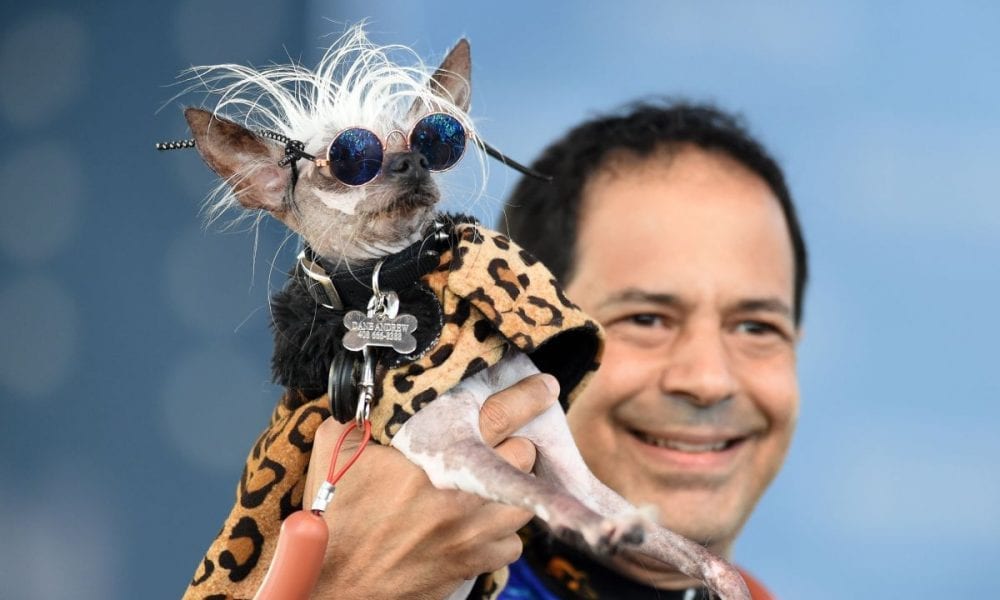 Talk about winning ugly. A pooch named Scamp the Tramp won 2019's World's Ugliest Dog contest, held in Petaluma, California, at the Sonoma-Marin Fair, beating out a large field of 18 four-legged contestants.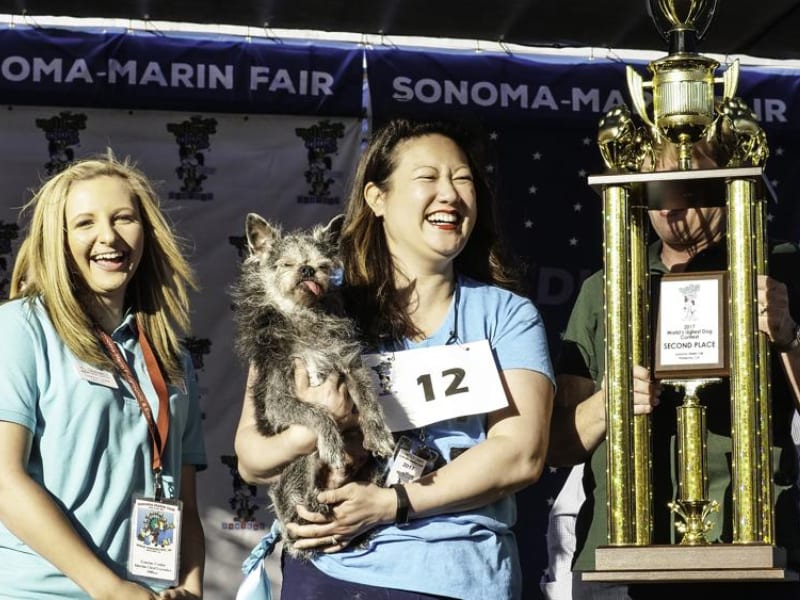 This actually was the fourth year that the mutt had competed. His previous highest ranking was in 2018 when he won the runner-up badge. Scamp is now the champ and Scramp's owner Yvonne Morones from Sonoma County, couldn't be more proud. So, what exactly enabled Scamp to become championship caliber after failing miserably to win the crown in his previous three attempts?
How Scamp Won!
Owner Morones feels that the audience knew him beforehand when they saw all his community volunteer work. Scamp certainly did bring an outstanding resume to the competition. It included being a social therapy dog, as well as representing the Humane Society of Sonoma County in a kissing booth at events, a reading dog for a first-grade class, and greeting passengers at the Sonoma County Airport, as reported by The New York Times. And while people are initially taken aback by Scamp's looks, Morones says there's a lot more going for him and for her, he is absolutely adorable. When people first meet him, their initial reaction is that he's scary but then he wins them over with his sparking personality!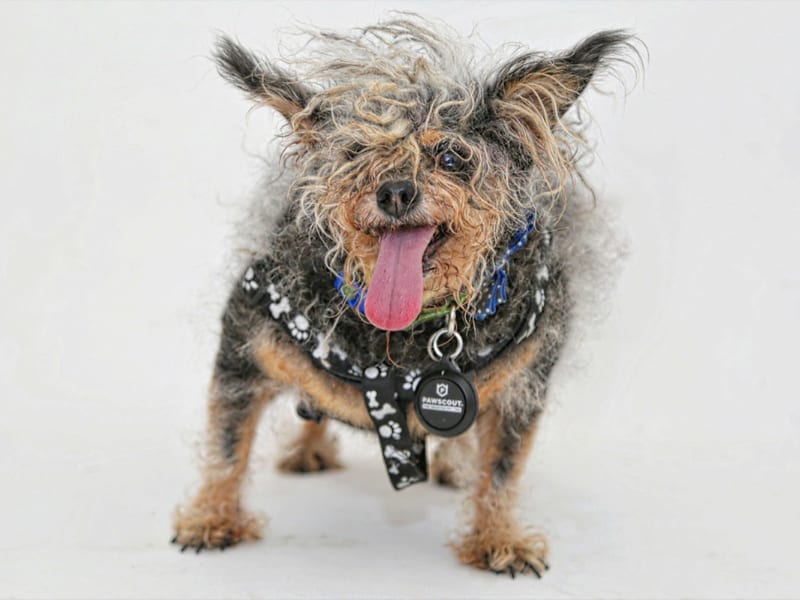 Morones, who rescued Scamp in 2014, is a fan of his unorthodox look. He is quite a Rastafarian dog of many diverse parts. She wrote on the fair's site that Scamp was rescued as a stray on a Compton street and she adopted him from an animal shelter in Los Angeles. His black fur refused to grow and despite multiple visits to the groomer, the pooch's hair just grew in gray dreadlocks from his back to his tail. And even copious amounts of hair conditioner couldn't overcome his dreadlocks! Amazingly, this is a hat-trick as Morones has owned three dogs that came first in the World's Ugliest Dog Contest, and her dog Nana won the crown for 6 consecutive years, beginning from 1996.
The Previous Champs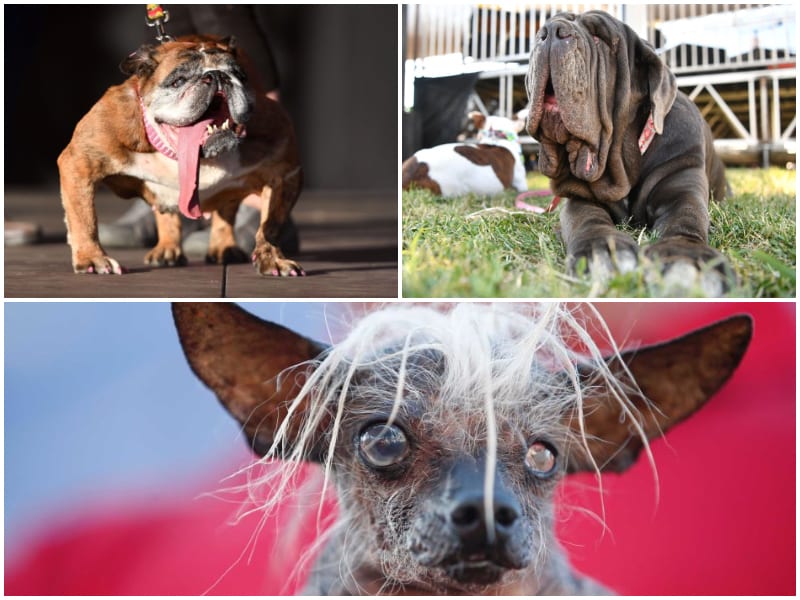 Zsa Zsa's wide stance, a tongue that hangs almost to the ground, and teeth-exposing underbite, helped her beat 13 other pups and win $1,500, a super-sized trophy and a trip to New York City for media appearances, during the 2018 Sonoma-Marin Fair in Petaluma, California. The English bulldog from Minnesota was actually a rescue born to a puppy mill and discovered on petfinder.com, by owner Megan Brainard. In 2017, Martha, a gentle and flatulent 125 pound heavy Neapolitan Mastiff, won the prize. She took home the first prize in 2017 when she apparently floored the judges by flopping unexpectedly on the stage, as her presentation was ongoing. After placing second in 2015, the 17-year-old Chinese crested Sweepee Rambo who, sadly died in October of 2016, finally took the top prize with big ears, a milky right eye, and fur-less body.  But this year was Scamp's turn to win! For his efforts, he won $1,500, as well as matching donations for the Humane Society of Sonoma County, Angels Fund and Compassion Without Borders.