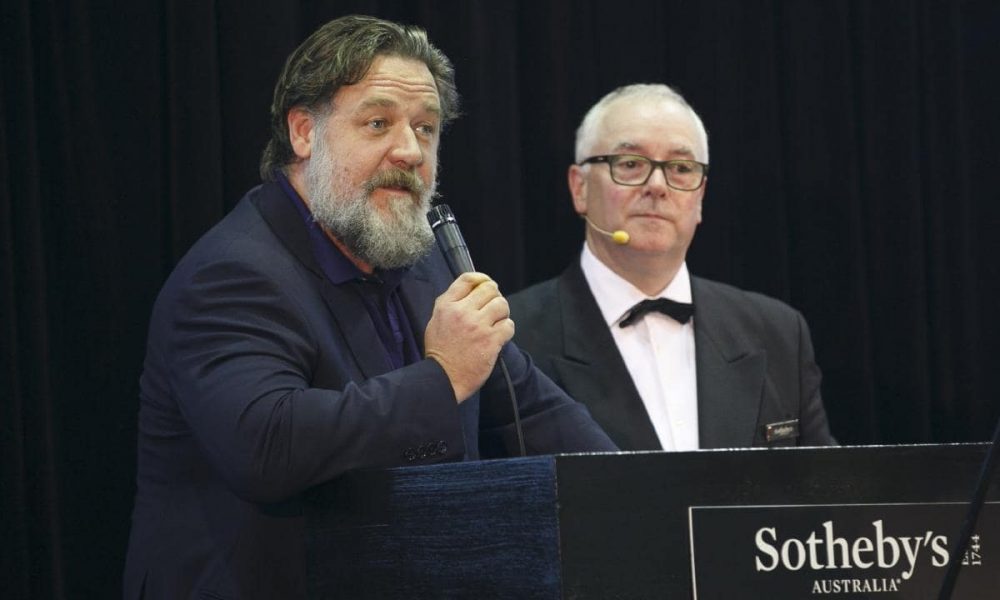 Russell Crowe Managed to Turn his Sad Divorce Auction into a Mega-event worth Millions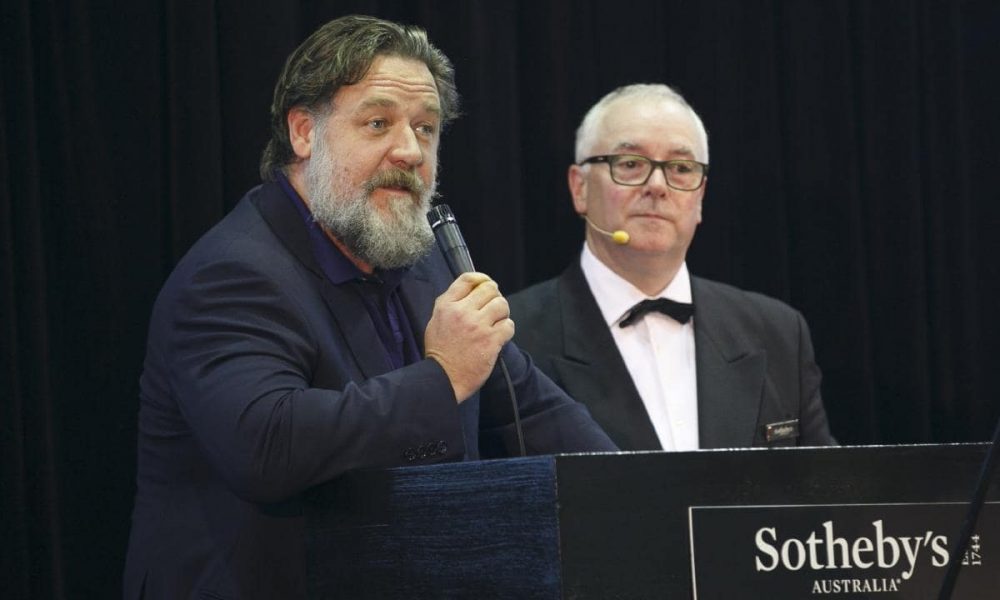 Sotheby's recent catalog on its recent "The Art of Divorce" auction, for prospective buyers contained images of items for sale, such as an antique violin, a jock strap made of leather, a replica Roman chariot, etc. But the striking cover photo of Russell Crowe – the international celebrity – donning a tux and grinning, holding a tumbler of scotch up to the viewer as if to say, "Cheers" about the event!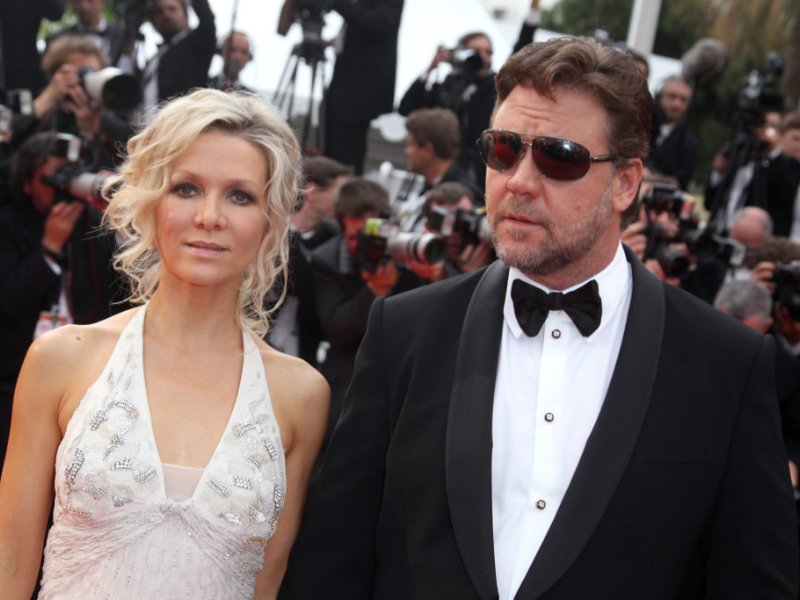 Scheduling the auction on April 7, his birthday and his 15th wedding anniversary with now ex-wife Danielle Spencer, Crowe played out the final stages of his divorce with stunning effect. The auction, a sure success, offered the public access to his personal valuables and memorabilia. In this celebrity-crazy age, every investment banker desires to place the breastplate of Maximus on his office wall!
Auction on Facebook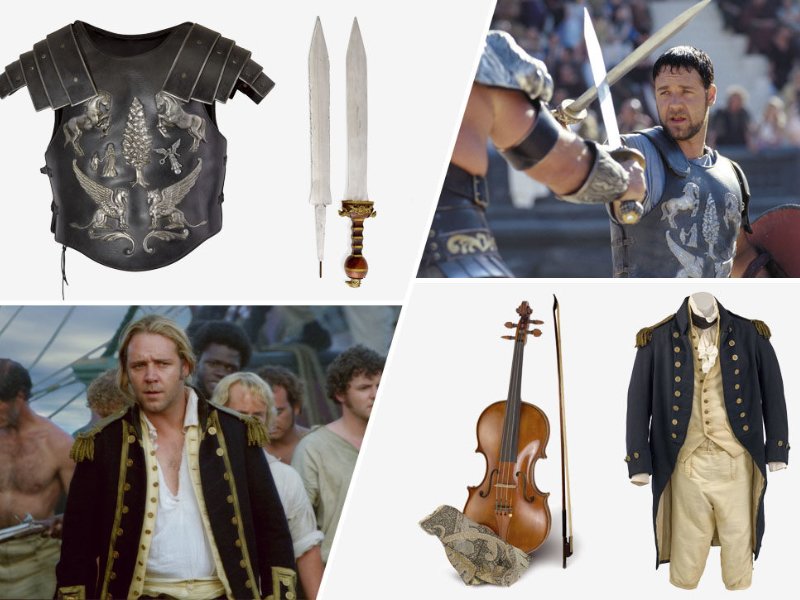 Facebook live-streamed the auction, delicately balanced between being a formal sale of valuable items and an irreverent forum, in case Crowe, despite his artistic pretensions and unwanted Rolex watches, came across as inaccessible and haughty. The Facebook feed opened with a screen reading "Commencing shortly," in a font ironically resembling a wedding invitation. The word "Commencing" included a flash of cartoonish dollar signs across the screen followed by the catalogue-cover image of Crowe in his tux with the music performed on the antique violin used in Master and Commander. A professional demonstration of a 1965 Gretsch 6192 "Sunburst" guitar and 2004 Gretsch Brian Setzer "Hot Rod" guitar, followed as both were for sale. The auction hall was revealed and bidding began, conducted by tuxedo-clad auctioneers.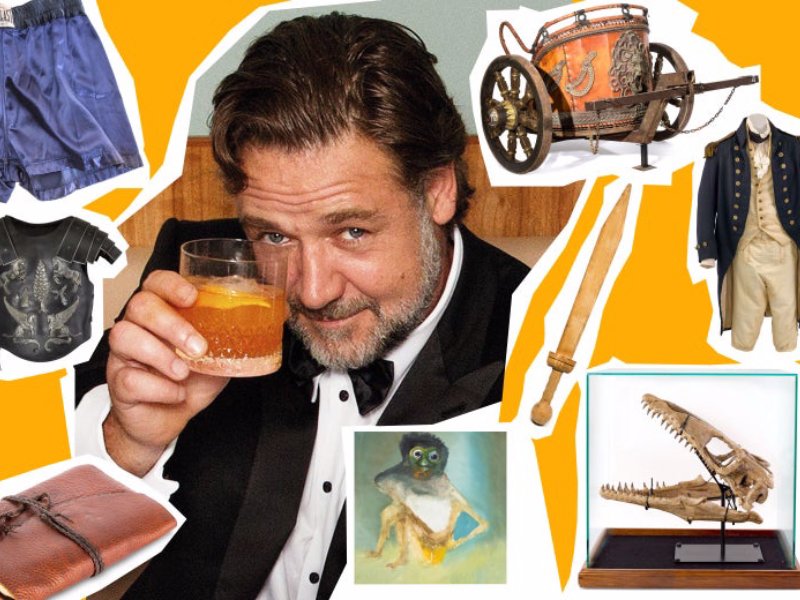 Crowe introduced all featured lots, a standing ovation followed, and then a lady started singing Happy Birthday to him and a lot of frenzied activity followed… for five whole hours. As the auction concluded, the leather Cinderella Man jock strap sold for $6,500, when it was estimated to sell for $460. Maximus's (from Gladiator) breast plate sold for $117,000, almost $100,000 more than the asking price. The top seller was the 1960 painting 'The Suitor', by Australian artist Charles Blackman for $337,000. When it ended, the Facebook feed registered 34,000 views, and Crowe's charity of choice, the Australian Children's Music Foundation, was paid handsomely. Taking stock, Russell Crowe, like any other Aussie bloke, got rid of some old junk, having held a garage sale at home. 
Rationale for Excesses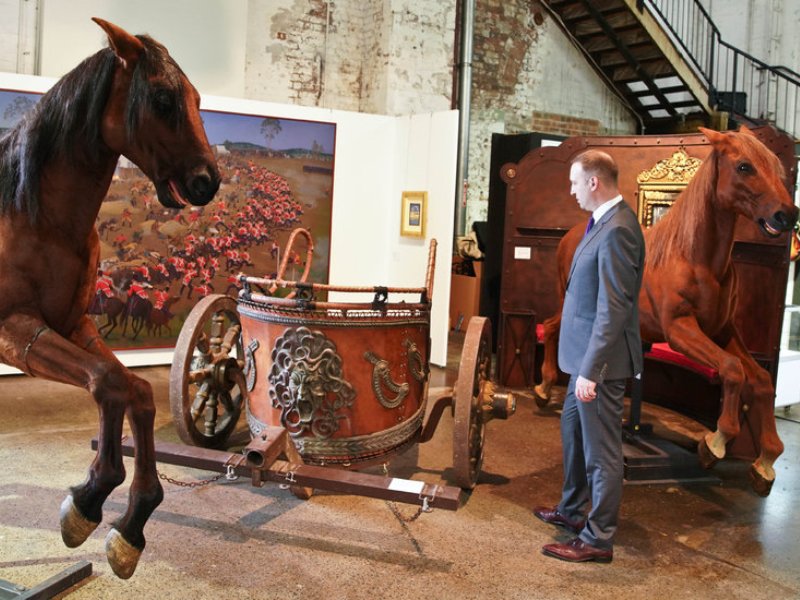 Afterwards, Crowe tweeted to his 2.76 million fans: around $3.7 million and a bunch of things he didn't want to sell were coming back home; not a bad hourly rate for "a five-hour shift." Crowe gives much away about himself in that simple tweet, as if his overtly theatrical auction was pretty muck like a show of its own. Totally tongue-in-cheek, and a regular trait of Australian actors who become successful overseas but still constantly do regular work to remain grounded; Crowe  maintained that illusion over the multi-million-dollar auction without revealing why both parties had been negotiating the divorce since several years. Strip away the moolah, glamour and self-deprecating theatre, what remains is a five-hour film résumé with glimpses of his personal taste with the in-depth autobiographical treatment that you usually get after one dies!