Take Notes! Here's How You Can Convert Your Bathroom into a Low-Cost but High-End Spa
For a lot of people, our bathrooms aren't just a place we bathe or use the WC, it's like a sanctuary of our own, where we dress up, soak in the tub and contemplate on life, or over take loads of bathroom selfies. It's that one room in the house where you can completely be alone. So, the bathroom is a special place. And you always have the option of upgrading your bathroom to truly make it your own. But, sadly, bathroom renovations are a costly affair and take time. The national average costs for a remodel of your restroom are $9,724, as per the Home Advisor's 2018 report. And by 2019, homeowners plan on splurging as much as $2,406 on an average for upgrading their bathrooms, as per the cost analysis.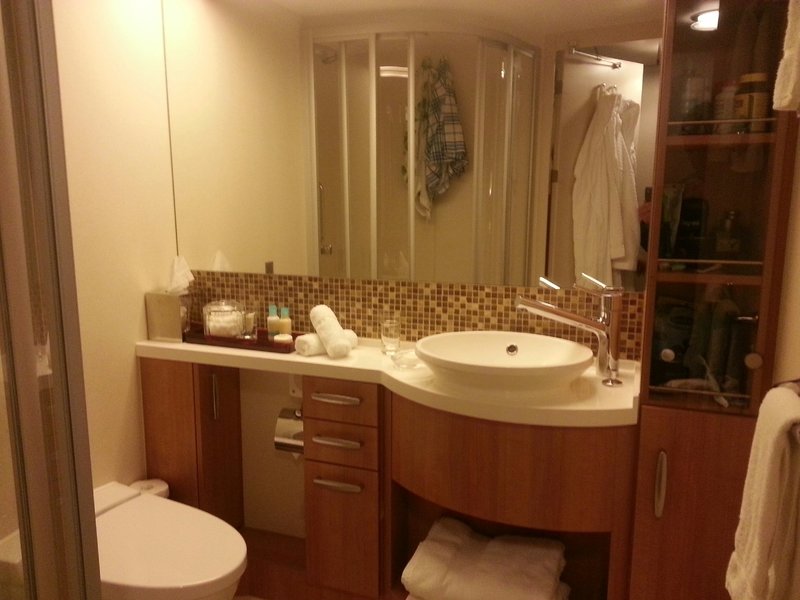 One need not spend too much of their hard-earned money to upgrade your bathroom finishing. If you lack the financial resources needed for a complete bathroom upgrade, you could still manage to give your bathroom, a new dazzling look. With a few strategic cosmetic tweaks, it is possible to transform your no-frills washroom, into a blissful personal sanctuary, almost spa-like.
Do Deep Cleansing
Treat your bathroom to the occasional deep cleansing to help assess what updates you would like to consider making. Clean the grout, re-caulk the shower and tub area, scour the floors, remove rust from all metal fixtures, and wipe away the soap scum and grime accumulated over time. With a clean, spotless bathroom, you can clearly see where you would need modern updates. Are the brushed bronze plumbing fixtures looking outdated? Do the light metal fixtures continue to look worn down even after removing the rust? You need to take a call on renewing these.
Update your Light Fittings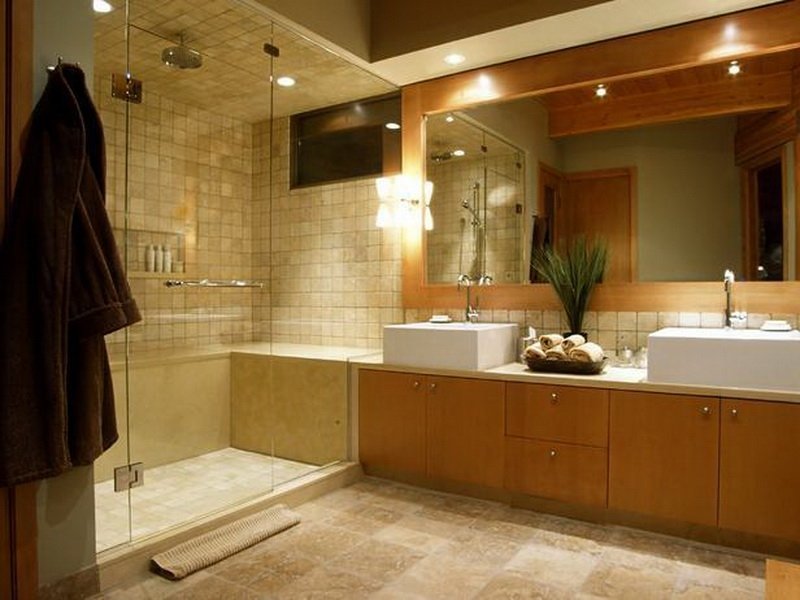 Light fittings can create ambiance in a room. If you have any severe overheard fluorescent lighting then they must go, and instead go for can lights; and if you have tall ceilings, then installing a small chandelier adds considerable value. For the best lighting effect, fix sconces on both sides of your vanity mirror at eye level as this is the perfect height which will ensures that you can see yourself while primping in the best light possible (no puns intended!)
Upgrade The Vanity
If your vanity has been used and abused, it can easily be updated by using some fresh paint and buying some eye-catching drawer pulls and cabinet knobs. This DIY approach goes a long way when upgrading your bathroom with a spanking-new look. Opt for a glossy white paint for a more-modern and dramatic statement. If your cabinets cannot be revitalized back to it's previous glory with a facelift, it may be replaced. Pre-fab vanities in standard sizes can easily be used in place of your existing cabinets.
Replace Metals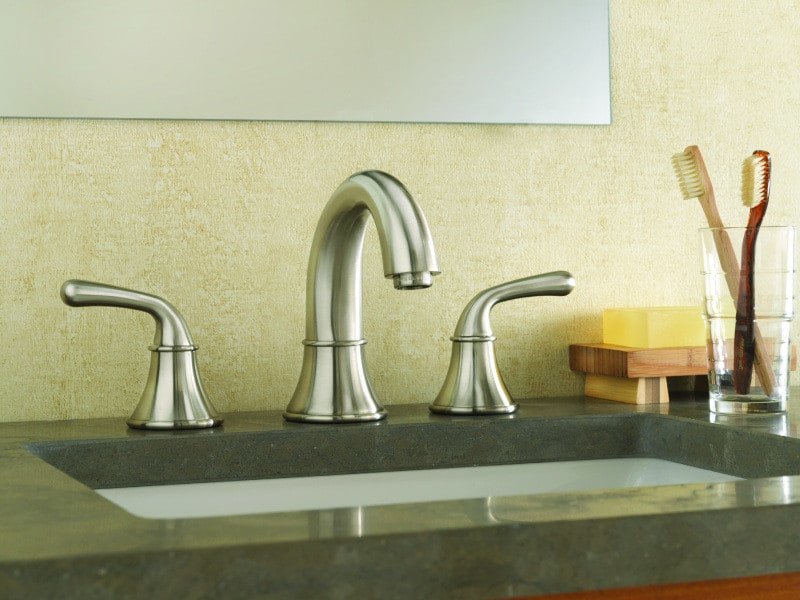 If the plumbing fixtures look dull and dated, a facelift is long overdue. Opt for nickel fixtures for a spa-like look. Or bring warmth to the space by trying bronze fittings with sleek silhouettes. The shower upgrade could involve a luxury rainfall showerhead. And if having a tub, an ornamental detachable head will be sure to add a deluxe touch. While modernizing, replace the toilet paper holder and towel rod with new fixtures with a dazzling finish which will complement the faucet.
Paint the Walls
Take a minimalist approach when re-creating the bathroom's color palette. Spas will usually conjure up images of soothing, crisp neutral colors and organic shades that have greens and blues as their base and keep the color scheme simple and clean. Try a warm white or cool gray. If dead set on colors, go ahead with low-intensity minty green, light lavender or even a pale blue. Avoid bold and energetic colors at all costs. For a bit of play with textures, apply textured wallpapers like grass-cloth or install wainscoting.
Add Personalized Finishing Touches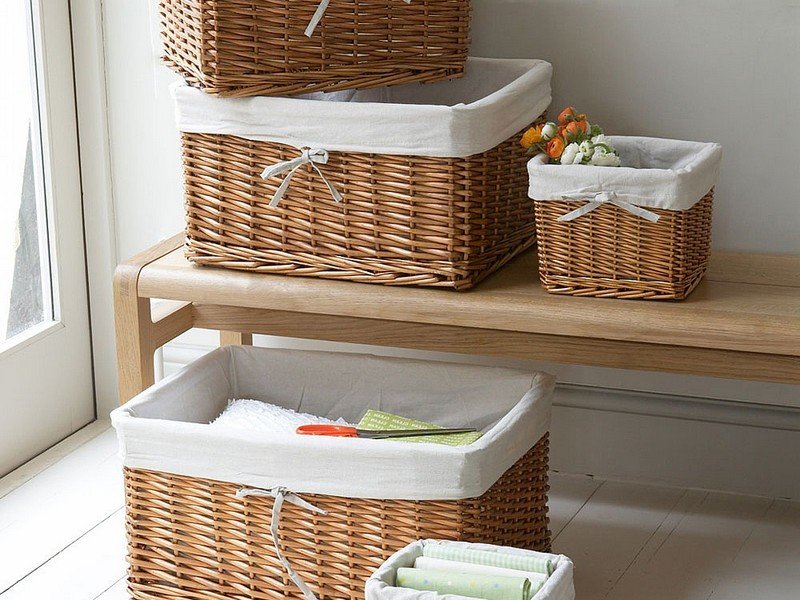 If you want to achieve a tranquil, peaceful, spa-like look, then your bathroom should appear modern, sanitary and spare. Keep surroundings minimal and uncluttered by accessorizing very strategically. Avoid accumulating things on the surfaces by installing sufficient storage cabinets under the vanity to put away all your personal grooming items and toiletries. If low on surface spaces, install open shelves with metal brackets and wooden slabs.
Cherry-pick what you want displayed on shelves to not end up with a cluttered bathroom. Add warm materials like wood and linen textures for a warm ambiance. A teak shower bench, cedar bath mats, and woven storage baskets are great earthy additions, too.