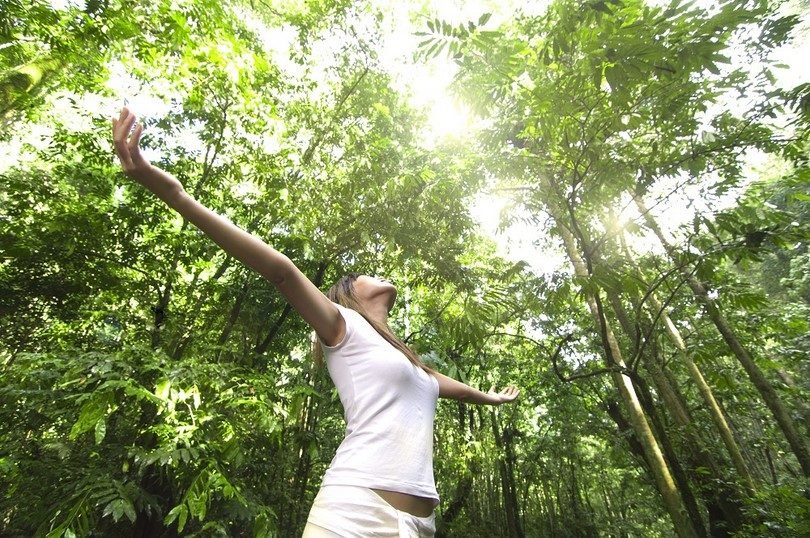 A House in Tune With Nature is the Ideal Way to Live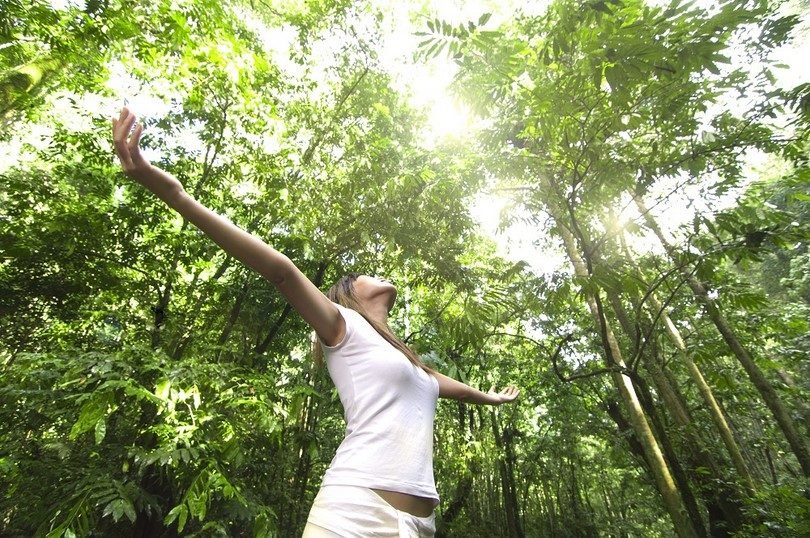 These days, there's nothing like living closer to nature that calms the body, eases the mind, and soothes the soul. Here are some of the most amazing living options available when one needs to be more in tune with nature and all that it can offer.
Lofty living

There is nothing like wanting to live on the edge. It appears as if one of the most extreme desires of some people has always been to build a home on a cliff—living on the edge between urban luxury and nature. Any house that has been built on a cliff above the sea or a lake, or even just over rocks on a mountainside reflects this desire well. This is off-the-grid sustainability at its highest.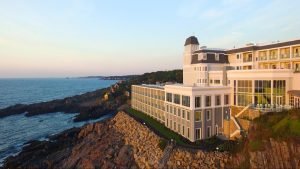 Historically, there are some pretty famous cliff houses around the world. One such home is the famous Cliff House in California perched up on some seriously spectacular cliffs overlooking the Pacific Ocean close to San Francisco's Golden Gate National Recreation Area (GGNRA), which is really setting the bar high for Cliffside living. 
In 1909, the building was extensively renovated and restored to its original neoclassical architecture. Known as the Sutro Wing, the house has an amazing two-storey dining room with panoramic ocean views. The use of steel beams on the ceiling serves as a homage of sorts to the Sutro Baths style of architecture, which is a great fusion of the traditional past and contemporary present. There are grand picture windows to take advantage of the views, as well as to accentuate natural light in public spaces. The style emphasized includes the neoclassical design of the original but restored 1909 structure, as well as the soaring modernist space of the new Sutro wing.

The famous renovation unveiled discoveries such as a marble staircase and also part of the original carriage road from 1914, which is now a walkway around the property. The new building incorporates natural materials into the home plan, including copper, cement, glass, and slate—materials that were used to blend the new building into the beautiful scenic coastline below.

Imagine building your dream home plan on a rock formation high above a spectacular body of water, overlooking nature with a limitless view of the extraordinary surroundings through the thoughtful integration of building elements that work with the natural assets of the site and the terrain. You get unique views, gentle breezes, lots of light, and a kind of off-the-grid self-sufficiency.

If this is your dream home, then here are a few things you will need to think about. For one thing, living on a cliff requires much architectural and engineering know-how to create a safe home plan. For another, you may also want to consider a split floor plan with a deck.

When thinking about designing a house on the side of a cliff, you also need to think about the potential drama, knowing that cost and schedule is not an issue. Modern home plans lend themselves to a cliff house design with cantilevered porches that make the building look like it is part of the side of a mountain. It is typical to build this type of house out of wood and clad in wood, as well as to stain it to compliment the rocks.

Closer to the ground

If living the high life is something that isn't feasible or practical for you, then you may consider something closer to the ground like a log cabin. Historically, the original log cabin design constituted a small, one-room hut. Log cabins were used widely in Europe, especially in Germany, Switzerland, and the Scandinavian countries. Swedish settlers built log cabins when they came to America to Delaware around 1638. Originally from the Swedes, the ease of construction of these homes made them a popular choice along the frontiers of America. This is because they were simple enough to make with the limited tools of the time.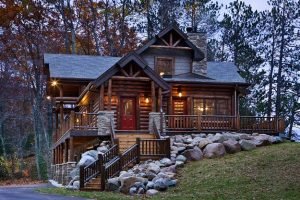 Cabin plans were very simple, with only one door and a couple of very small windows. The logs were packed with mud to keep out the cold, and since there were no nails, these logs were fastened with wooden pegs. The roof was made of overlapping rows of short boards, while floors were made from hard-packed clay. Window openings were covered with oiled paper for letting in some light and rooms were heated by an open fireplace. This fire was also the stove where pioneers cooked meals day in and day out.
Once the thousands of settlers moved westward after the Revolution, they found thick forests in the Northwest Territory and log cabins became the backwoodsman's home. Remote mountain men and settlers are often depicted in cabins.

The increased use of resources and popularity of other styles, along with more advanced building techniques kept the log home out of the mainstream. Today, cabin plans are a specialty style home that has become prone to luxuries. They are popular for empty nester couples that have raised their children and are now living together, but without their children. The most popular types of cabin plans often have fewer bedrooms and are only about 1,450 square feet, making it a great option for those who want to be more in touch with nature.