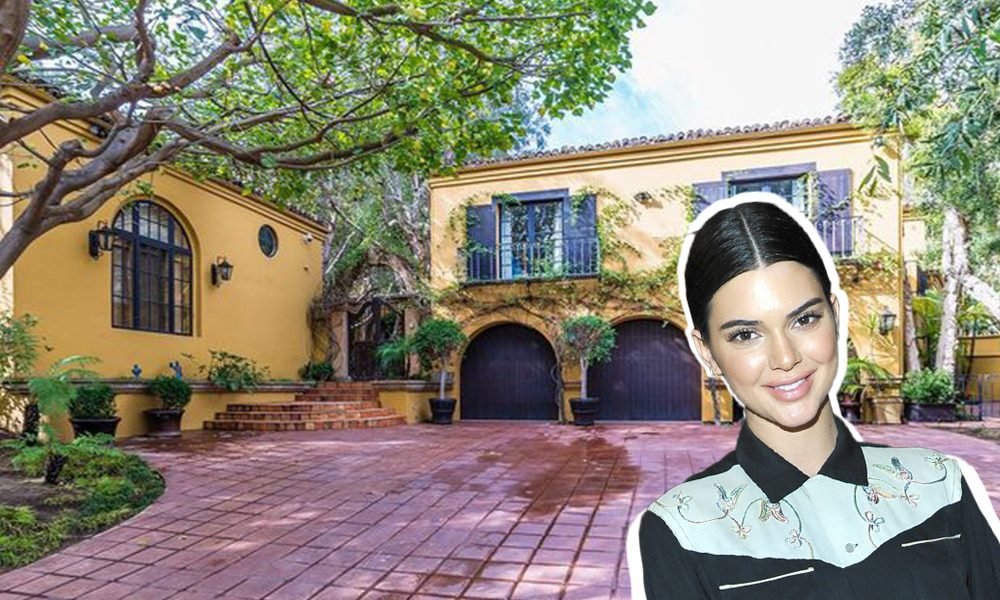 Kendall Jenner's New Million Dollar Home Is A Spanish Affair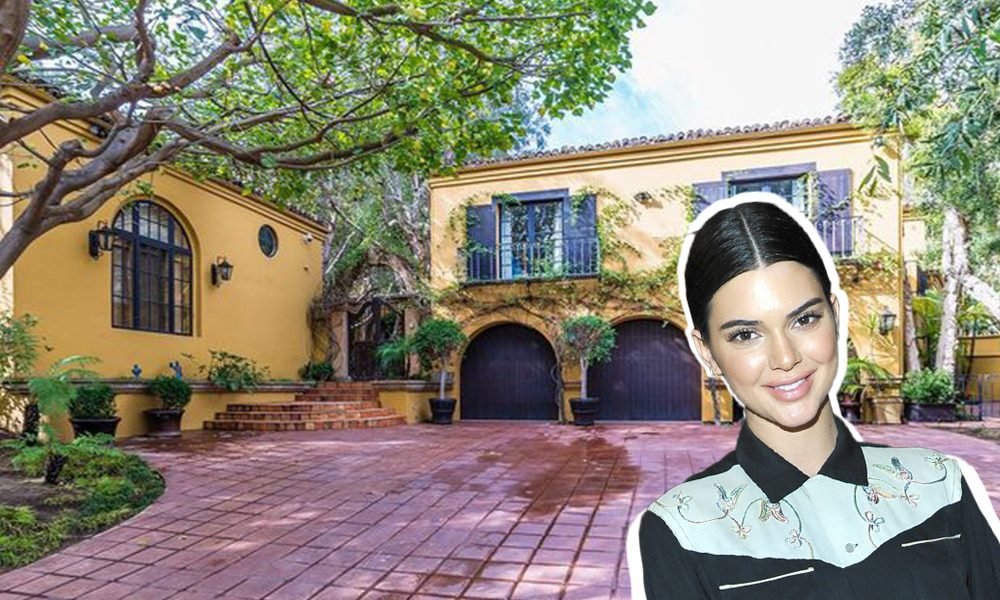 We will soon have a new background for Kendall Jenner's Instagram photos, because the 21 year old supermodel and Keeping up with the Kardashians star, just bought a beautiful Beverly Hills Mansion that cost her $8.55 million.
According to the real estate site Trulia, the Spanish style home is on a 6,625 square-foot estate, and has inside five bedrooms and six bathrooms.  The property that is located in Mulholland Estates, which is a considered to be an exclusive neighborhood, and was previously owned by Charlie Sheen. Apparently Sheen bought the property for his ex-wife, Brooke Mueller, back in 2012 when they were still husband and wife.  When things got ugly and the two got separated, Sheen left the mansion, while Mueller stayed.  And when Mueller checked into a rehab facility, sources told ET news that Mariah Carey and Nick Cannon rented the house.  It was just last year when Sheen decided to sell the property for $5.41 million.
SPANISH-STYLE HOME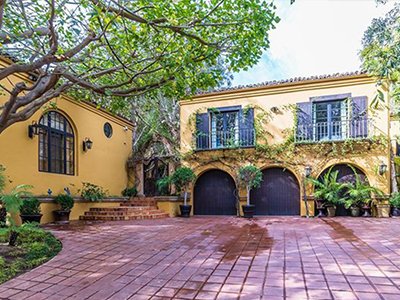 Jenner's new abode was designed with Spanish houses as inspiration, it's main external feature is the flourishing foliage (trees, plants, and shrubs) that surrounds the house, making it calming and relaxing to the eyes.  The house's outdoor highlights also include a courtyard and a fountain, a great way to greet Jenner's visitors.  It also has a fire pit, tennis court, a huge swimming pool, and a big playground that is fully equipped (that we expect Jenner's nephews and nieces will surely enjoy).  The backyard of the house can be the perfect place for parties, because of its vast space.  As the Kardashian – Jenner clan is continuously growing; it will not be a surprise that they will occasionally hold a party in Jenner's new home.  The property is completely private because it is bounded by privacy gates.  We believe this is something that a Kardashian – Jenner family member needs, since they are hounded by the paparazzi 24/7.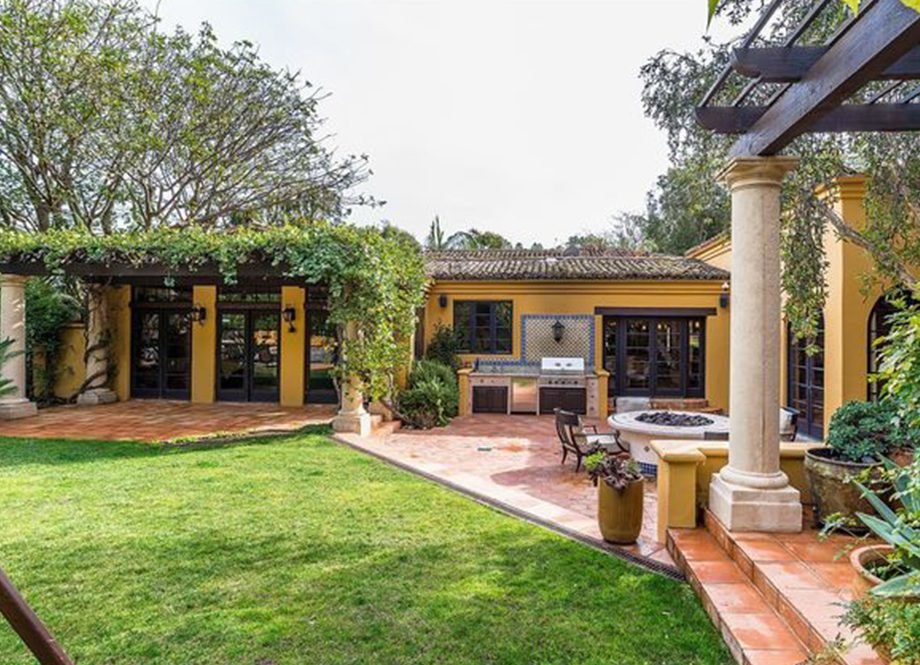 The beautiful sight will only get better as you enter the house – since it is a Spanish style home, you can see elaborate wall arches, ceilings with wood beams, and at the center of the living room area is a beautiful fireplace that Jenner can cozy up near during the winters.  The kitchen is another gorgeous place inside the house, it has great lighting, and one element that stands out is the huge center island with marble countertops, with the cabinets and walls being off-white.  With built-in appliances are all over the kitchen, it is a place that calls for the occasional feast cooking.  In case Jenner wants to have a 'movie night marathon' sleepover with her supermodel friends, like Gigi and Bella Hadid, the house has a Movie Theater inside that will be perfect for that occasion.
As for the master bedroom, there is a cozy fireplace that faces the bed, and a chandelier that complements the whole aesthetic of the house.  The bathroom is huge, it has an equally huge bath tub, a his and hers sinks, and an enclosed shower with a glass door.  Apparently, Mulholland Estates is home to another famous celebrity. Once Jenner relocates to her new house, she will find herself living just across the street from singer Christina Aguilera.
THE RIGHT MOVE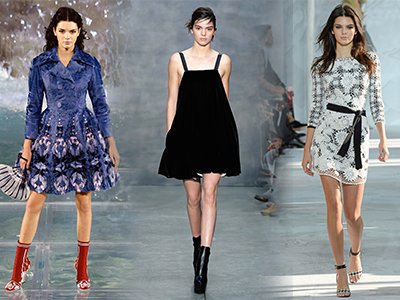 It might be soon that Jenner moves in to her new home, since it was only last year that someone had broken into her current residence in Hollywood Hills, and stolen $200,000 worth of valuable items. The robbery happened just a few months after her sister, Kim Kardashian, was robbed at gunpoint in Paris.  Jenner's home burglary experience may be one of the reasons the supermodel decided to relocate.Although this is the most expensive real-estate purchase for Jenner till date, its not her first purchased property, it is her third.  The first property Jenner bought was her first home after she moved out of her mother, Kris Jenner's home, which she had put on the market for $1.6 million. In July 2016, she bought the home of actor couple John Krasinski and Emily Blunt for $6.5 million, and sold it for $6.85 million.  It is no surprise that Jenner can buy expensive homes at her young age, since she is considered the top earning supermodel last year, raking in $22 million. With an earning like that, we're sure there are newer homes on the horizon.