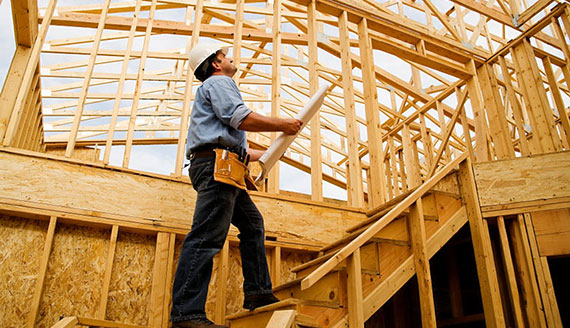 Small Houses for Big Living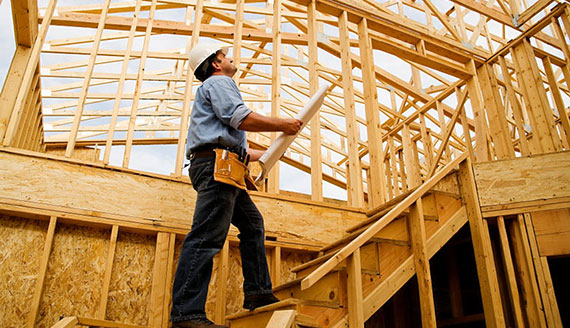 The tiny house movement is taking off, and one of the most popular house plans today are those that are 1,000 square feet or even lower. This is because these type of house plans are very cost efficient and easy to maintain. Another reason why these tiny house plans are popular today is because of the recession, which caused many people to downsize from the larger homes that were all the rage during the 1990's and earlier. Small homes are also gaining in popularity as people have become more aware of the greater ecological or environmental footprint larger houses leave.
Why go small
A few benefits of building a house that's 1,000 square feet or less are enumerated here:
• Lower cost for the house plan.
• Overall, it costs less money to build.
• It costs less to heat, cool, and furnish.
• Easier to clean and maintain.
• Chances for less clutter and junk to collect.
• There is room for expansion in the future.
• You can afford to add more quality to a small space than a larger one.
• When there is less house then there will be more time for one's self and family.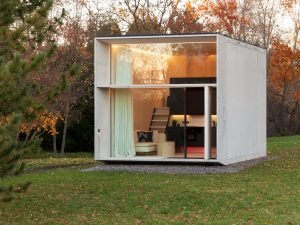 Smaller homes are increasing across the country, even though many people are less likely to give up on the comforts of a bigger home. However, many folks find the prospect of designing, building, and living in smaller space very appealing.
Indeed, it is cozier in a smaller home on chilly winter nights by the warmth of the fireplace, while those warm summer evenings sitting on the back porch can be very enjoyable—especially when there is no stress about making the monthly mortgage payments.
Despite the seemingly small space, 1,000 square feet will ensure plenty of space for you and your family to connect and enjoy each other's company. In fact, one small cottage house plan may already feature two nicely-sized bedrooms, plenty of closet space, and a bathroom and a half, plus a laundry room. Furthermore, the kitchen in smaller homes often has been designed to offer the perfect cooking triangle from the sink and refrigerator to the stove.
A home's smaller size also requires the designers to be creative about where essential features of the floor plan and home would be situated such as the (heating, ventilation, and air conditioning) HVAC system. Since space for these kinds of equipment is often limited, the HVAC systems are usually installed in the attic.
These homes also demand an energy-efficient tankless water heater, which can be mounted almost anywhere such as on the exterior walls as part of the new home plan. These tankless water heaters are usually the perfect size for smaller floor plans, and the bonus is that you will see savings on your next energy bill.
Where to find the best small house plans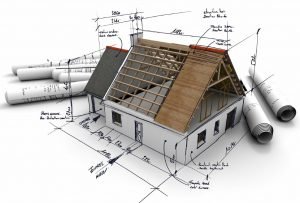 As more people these days are looking to downsize and simplify, the demand for small house plans continue to increase. If you're thinking of joining the ranks of small-home owners, you might be wondering about how to find the best small house plans to suit your needs.
Your new home may be small, but the decision of how to build it is admittedly no small decision. You might assume that a smaller space will require only a simple set of plans and that the design itself is not of major importance—but you'd be wrong. In fact, for the very reason that a small home has less usable space, it's more important than ever that you have a well-designed plan that makes the best use of that space. And that's where the problem starts.
The dilemma with small house plans
The whole objective of building a small house is to simplify, conserve space, and reduce costs. The irony, though, is that the challenges of making the most of small spaces really means that the best small house plans should be designed by the best architects—and of course, it would be very expensive to have those plans drawn up on your own. For many, the unwelcome alternative is to choose a generic set of pre-drawn plans from a limited selection from whichever builder is offering to build your house and there's no guarantee that those plans will suit your needs or utilize the space well. So how do you get the plans you need without compromising your budget?
The solution
Luckily, there is already a large collection of designs that can be found online, and these are well through out, architect-designed plans for your small house, too! There are several great benefits to this method:
• You get to share the costs of the plan designs with others who are also buying the plans for their own use. In other words, you don't have to hire the architect on your own—he/she gets paid when people buy their plans.
• Because the site carefully screens each set of plans—and because of the number of plans available—there is pressure on the architects to "step up their game," improving the quality of the plans overall.
• Having a wide selection of available plans increases the chance that you will find a set of affordable house plans that suits your individual needs.
Indeed, when building a small house, there's no need to compromise on quality to save on costs when it comes to choosing your designs.
More inReal Estate & Mortgage