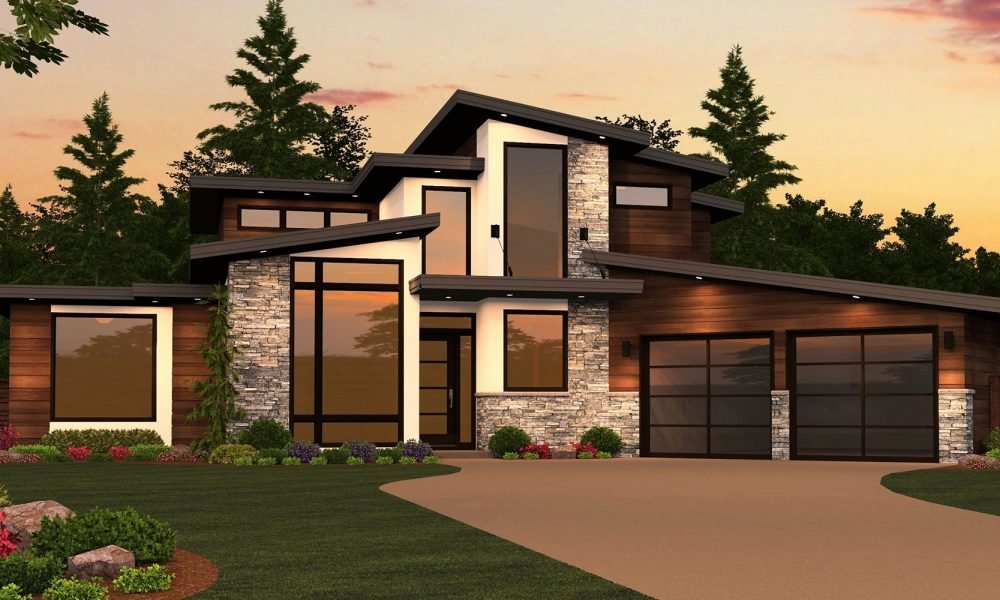 Trends in Architect-Designed Craftsman and Split-Level Houses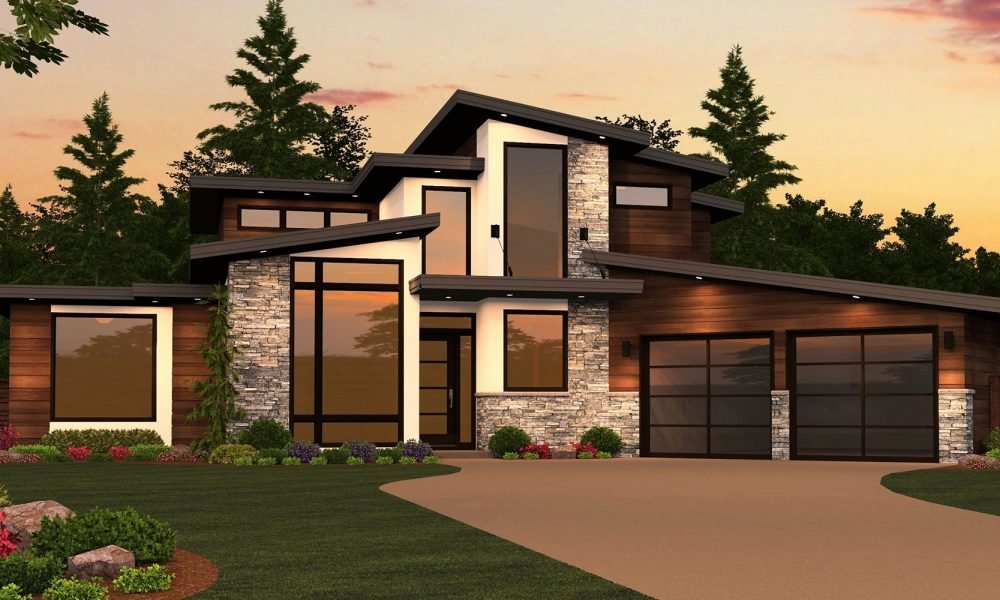 Craftsman Homes
If you are a fan of architect-designed craftsman house plans, then you may already have read about the historic bungalow heritage craftsman homes of Southern California—Los Angeles, Long Beach, and Pasadena being among the most well-known areas for craftsman and bungalow homes in the world.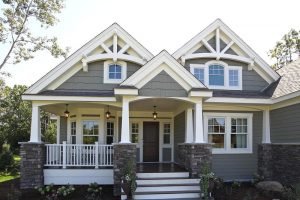 Craftsman homes are typically known for their simple elegance, which was originally defined by the Industrial Revolution in England. One group of British artists led by British reformer William Morris launched the original arts and crafts movement from 1860 through 1930. It was a protest against the opulent Victorian Era before it.
Architect-designed craftsman house plans show off the beauty of nature and the use of handicrafts with natural materials. Cabinetry, flooring, furniture, and even windows are all hand-crafted. The movement in America was led by Gustav Stickley, a furniture designer who was influenced by Morris. A good number of these houses were built with stone and wood so they would connect with their natural environment. They typically featured long, straight horizons and flat lines, which carried through to the textiles and furniture.
Today, many people seek to build new homes in the same style architect-designed craftsman house plans but with the modern twist for flooring, fixtures and home furnishings. Here are just a few trends:
Light fixtures
Craftsman homes are almost always synonymous with mission style lighting. This is characterized by more contemporary styles combined with vintage arts and crafts, resulting in spectacular lighting effects. Mission style lights are a real testament to the design movement begun in England, as well as the original concepts and artistry of the craftsman style.
Flooring trends
There are three main flooring trends that work with the architect-designed craftsman house plans such as:
• Dark hardwood floors stained with Jacobean or ebony. Jacobean is warmer than ebony, but the two colors can be mixed into an espresso tone that's as dark and rich as coffee. Remember, darker floors are harder to maintain.
• White-washed hardwood floors. For an elegant contrast, flooring is white-washed hardwood flooring popular in high-end beach homes nationwide. These floors, however, require special care so they do not turn yellow, as well as use a water based poly finish.
• Gray hardwood floors. A very popular color trend in hardwood floors, this gray is the new neutral shade in the home decor world. However, gray hardwood flooring is considerably more expensive because it achieves the perfect color balance, which is difficult to do. Like white, this color also requires a water-based poly to prevent the floor from yellowing.
Split-Level Homes
Split-level homes became most popular during the '60s and '70s with designs that enable the expansion of the roof for added living space. Dormers are usually spaced on the front and back of the upper level to allow for bedrooms or an office room—most often the upper level of the home that includes a bedroom, one full bath, and a sitting area or recreation room.
The split-level design, a more modern and multidimensional version of the ranch-style home, is still one of the most timeless and enduring designs today. Compared to the ranch-style home, however, split-levels are often bigger, even though they occupy less acreage. It's also possible to built split-levels on a sloping area, as well, which isn't achievable in ranch homes or bungalows. While splitting a house plan into staggered levels provides families with room for their different activities, these can separate the living/dining rooms and kitchen (main level) from the recreation/family room on a lower level.
On the other hand, it's also possible for a homeowner to build out that upper half floor later on for budgetary considerations if their budget does not allow for building the extra space now. Other homeowners may realize their family will be growing and do not need the space now. But as children get older, this space would make be a great area for them with the extra space built out without requiring expansion of the home's footprint.
There is also the question if dormer windows are needed in front and back of the house. The answer to that question is often, dormers will be in the front but not always in the back of the house. You may, however, want to consider having both if you have a great view or if you are seeking extra space and the added light, which dormers offer.