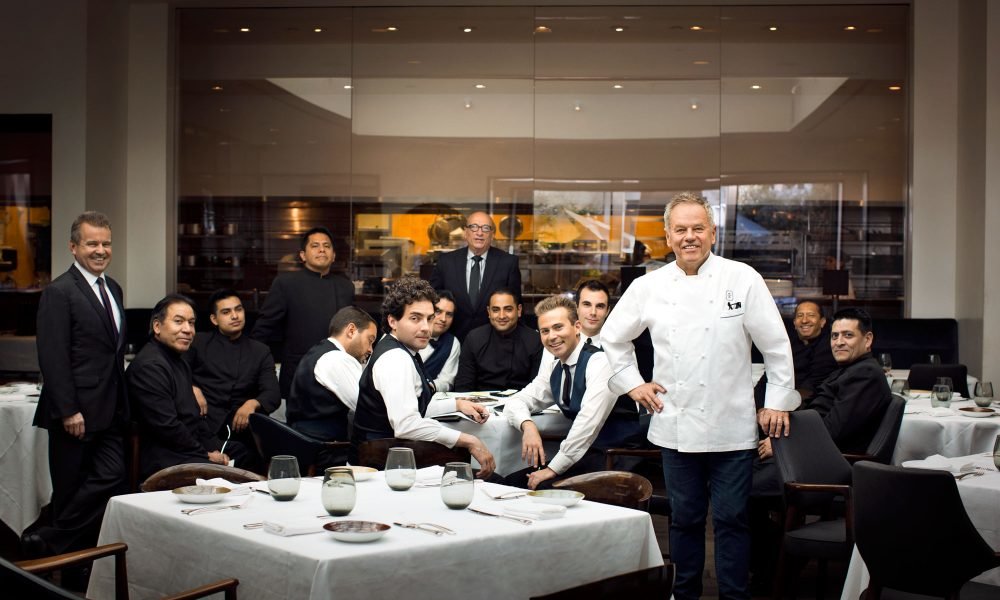 Celebrities Love these Great Restaurants and So Will You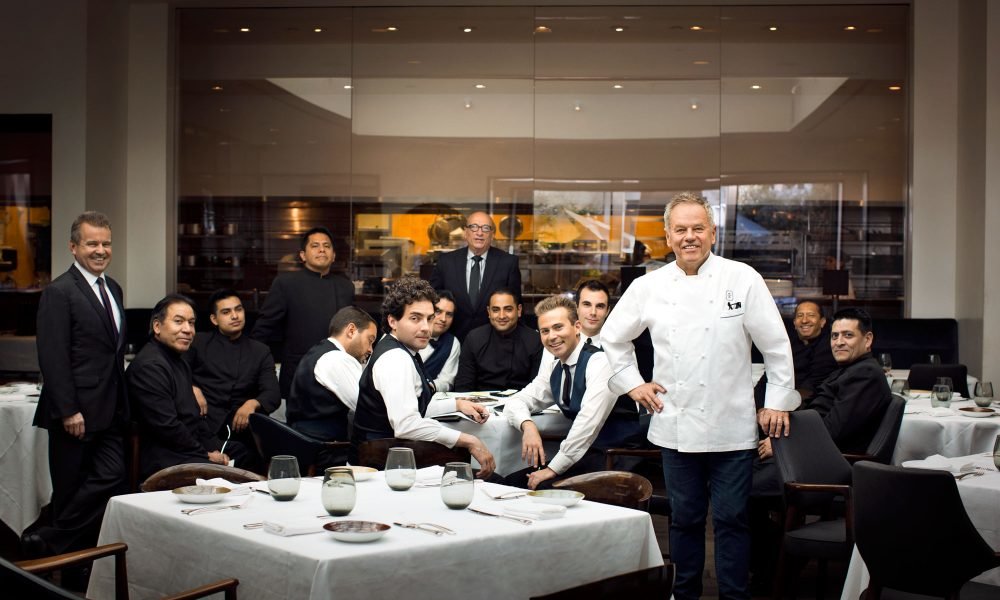 Enjoying a superb meal, whipped up by a talented and well-known chef at a great restaurant is sheer ecstasy. They ensure that your favorite spot is totally worth the hype as they add a bit of gravitas to your dining-out atmosphere. A frequent diner in New York or Los Angeles is bound to rub shoulders or dine seated close to stars and famous people, albeit several tables away. However, some restaurants attract celebs more frequently than others and here is a short list of a few famous restaurants where you could luck out.
New York City's The Spotted Pig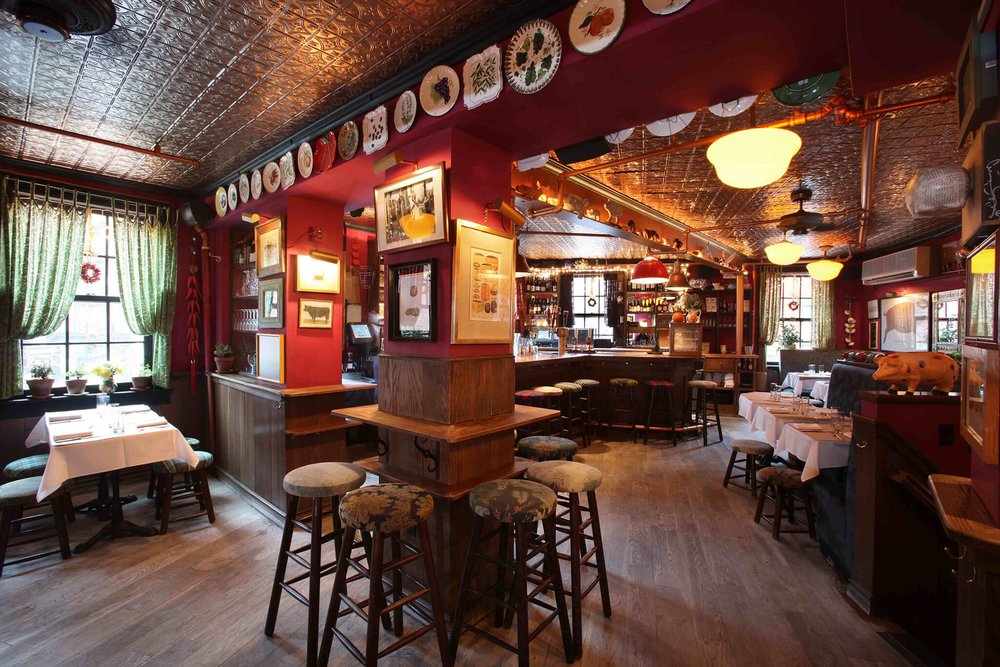 Kanye West once had dinner with Taylor Swift at this West Village restaurant after their tense appearance onstage at the 2015 Grammy Awards ceremony. The Spotted Pig specializes in British and Italian cuisines, and is a favorite of A-list celebs like Jake and Maggie Gyllenhaal, Beyoncé & Jay Z and Ryan Gosling. Chef April Bloomfield makes use of seasonal ingredients, so dishes change over time. The menu is just superb but reviewers actually rave about the scallops, steak, deviled eggs, and chargrilled burger with cheese and fries.
Los Angeles's Craig's
This American-styled restaurant in Los Angeles is where you hope to see a famous person out for dinner. The paparazzi practically live outside its doors to snap any and all photos of Jessica Alba, Chrissy Teigen, John Legend, Meg Ryan, Angie Harmon, and Nick Jonas, who are regulars. Most diners and visitors say that the food was worth all the hype, and also gave a shout-out to the many drinks served at the bar, as you end up waiting there for your table.  The consensus is to phone in and reserve yourself a table if you wish to eat here, and better make it many weeks in advance.
Boston's Bricco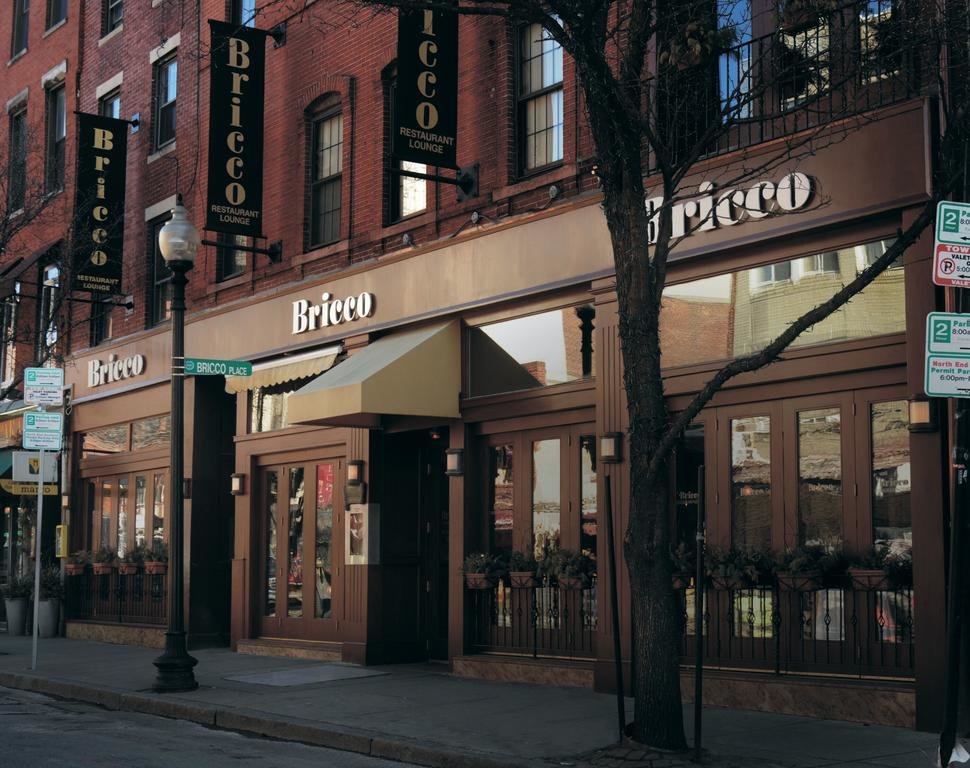 If looking to mix some celebrity sightings with your artisanal pasta, then this is the place for it. Jennifer Lawrence, Melissa McCarthy and Tom Cruise are some famous people who eat here. It's the most authentic and traditional Italian restaurant in Boston's North End, and among its many appetizing offerings, the pumpkin tortellini and the zucchini blossoms get extra points from reviewers.
Las Vegas' GIADA
This Italian restaurant within The Cromwell Hotel is named after owner and chef Giada De Laurentiis, a very well-known celeb, and it regularly feeds the rich and the famous like Chelsea Handler, Phil Jackson, Tyra Banks, even famous chefs like Guy Fieri and Bobby Flay. If you've watched the famed chef's work on various TV shows, you know that her pastas are delectable.
New York City's The Polo Bar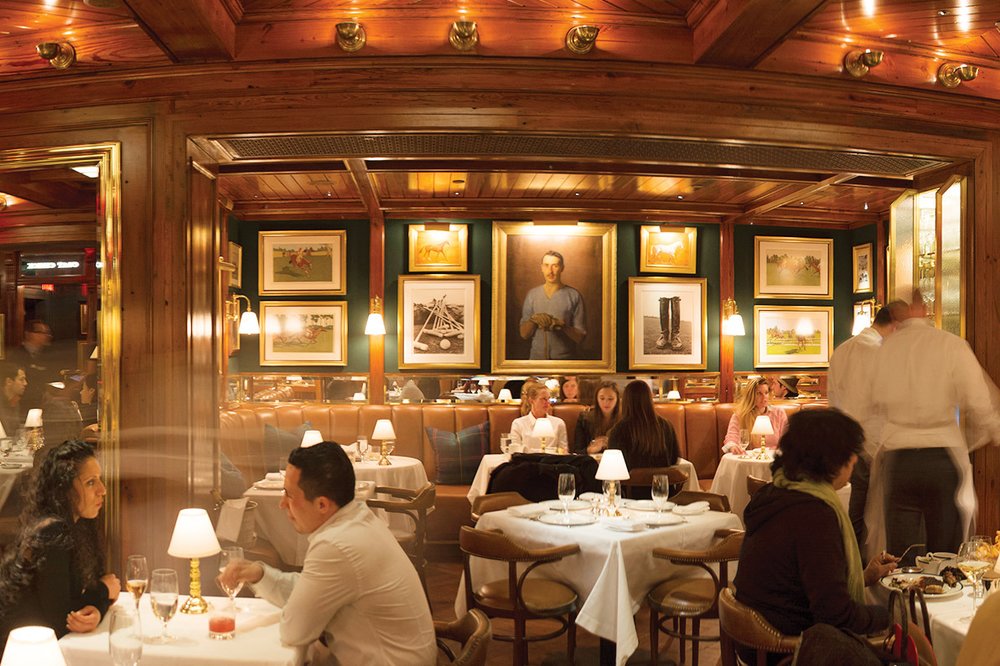 The Polo Bar is infamously difficult to grab yourself a table at, ever since it's opening in 2015, and yet, plenty of celebrities drop names (sometimes, even their own) to avoid being on the waiting list. Singer and actress Barbra Streisand celebrated her birthday there once, and other visitors include Bradley Cooper, Jerry Seinfeld and Sarah Jessica Parker. Most diners say the food was worth every shiny penny they paid and are ready to overlook the hassle while securing a reservation.
Miami's Prime 112
This place hypes itself for being the first contemporary steakhouse in America, and has played host to celebrities like Leonardo DiCaprio, Bill Clinton, Oprah Winfrey, Giselle Bündchen and Tom Brady. It delivered its famous 48 ounce porterhouse steak, specially for Dwayne Wade and LeBron James, who were partying at a nightclub after winning an NBA championship game for the Miami Heat.
Los Angeles' Château Marmont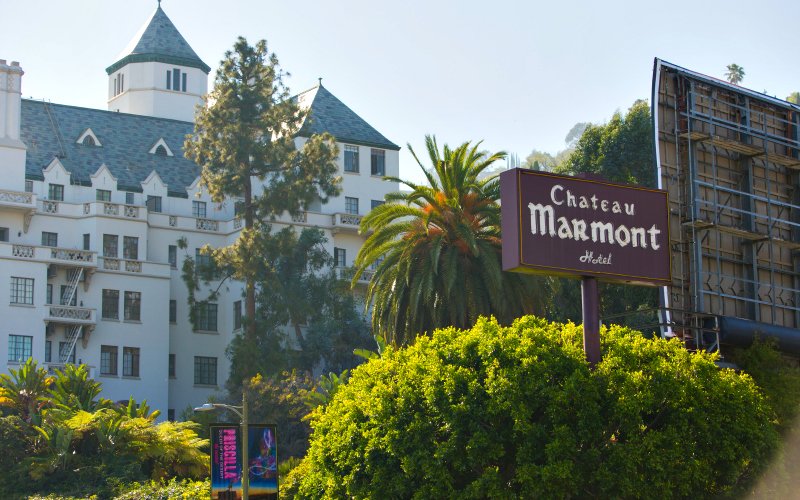 This luxury hotel is known for its elite patio dining atmosphere. Phones and photos are a strict no-no at this restaurant, in deference to the celebs such as Lady Gaga, Christopher Walken and Katy Perry, a few of the famous stars known to dine here.